Needing to change your allophone email password? Not a problem! Here's how to get started.
Enter in your current allophone e-mail address and password in the field provided.
You will then see a page that includes your e-mail address and your IP address. Click the "key icon" on the top of the page, right below your e-mail address.
You will then be able to manually enter a new password or have the system pick a new password for you.

To enter your own password, simply click on the textbox and begin typing your preferred password.
If you'd like a randomly generated password, you may click "Pattern", "Word", or "Random" and the system will generate a password for you.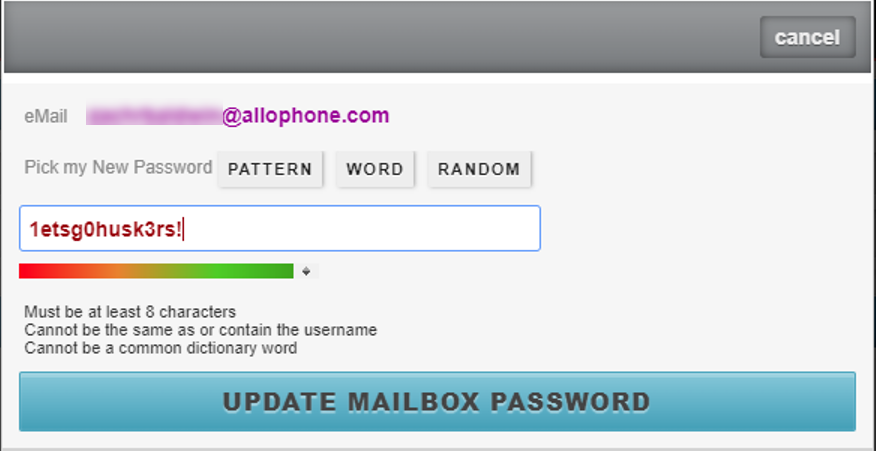 If you run into additional questions, give us a shout. We're here to help!
Not the solution you were looking for?
Click the link below to submit a support ticket
Submit Ticket