ALLOIQ allows you to manage all your devices under Device Details.
The device details screen will show the device name at the top of the screen followed by a chart that indicates the amount of data that was used by the device over a period of time.
By selecting the Edit icon on the right side, you can rename this specific device.
You can also change the category for this device by selecting the drop-down button found within "Additional Details".
Data Usage shows data used by this specific device.
The bottom box shows additional connection details for this device.
Simply turn on/off Wi-Fi for this device by pressing the on/off button.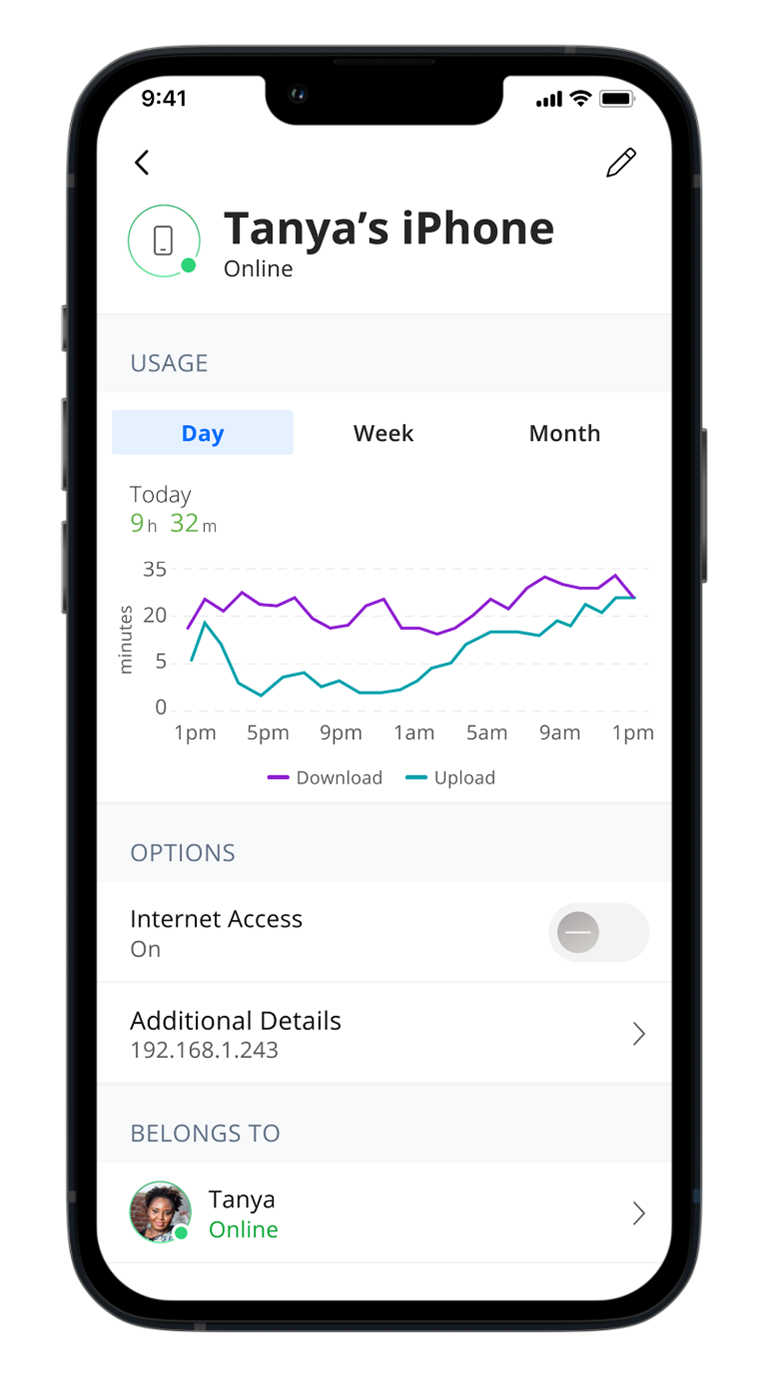 Network Priority is available with ExperienceIQ and allows you to prioritize traffic and devices on your network.
Note:  This feature is only available with our newest ALLO Blast router. Get upgraded to our latest router by giving our team a call at 866-481-2556.
Click here for more information on the ALLOIQ app.
Not the solution you were looking for?
Click the link below to submit a support ticket
Submit Ticket